Power Up Your Healthcare Lead Generation Efforts
Regardless of what your specialty is in the healthcare industry, you need to generate leads so your company or clinic can keep its doors open for those in need of its services.
You need a modern strategy to generate leads. The days of cold calls are long gone — or at least they should be. Only 1% of cold calls actually result in consultations — a stark contrast when compared to a 2014 study that found 80% of local searches on mobile devices convert.
There's a reason why hundreds of clinics and others in the healthcare industry have decided to work with OppGen to generate leads with a smart digital strategy and continue to do so.
We are here to help your practice or business generate quality healthcare leads at every step of the lead nurturing process.
Nurture Healthcare Leads Through the Marketing Funnel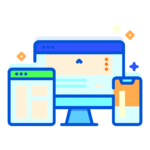 Build Landing Pages & Forms Optimized for Lead Conversion
Landing pages should include lead tracking. That's why OppGen-built landing pages feature our proprietary end-to-end lead tracking systems and click attribution. This allows us to gather more information on your leads, such as where they came from, demographic information, and more.
Our landing pages have been tested time and time again to ensure their lead conversion rates are where they should be. Even after we finish creating your landing pages, we will continue to review the data collected to keep optimizing your website.
As a HIPAA-trained digital lead generation company, we do everything we can to ensure your leads' and patients' data are submitted using a secure, encrypted form that protects their privacy.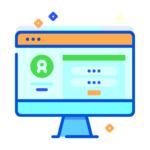 Find Qualified Leads with Paid Social & Paid Search Ads
If you know your audience and have a Facebook business account set up for your healthcare clinic, consider utilizing Facebook Ads to find qualified leads. Facebook offers a plethora of ad types, placements, and sizes, as well as specific and accurate audience targeting tools. These tools can narrow down your audience based on their location, sex, age, interests, and behavior. While "narrowing down" an audience may sound concerning, it is a good thing in this context. If you're pushing ads to prospects who are already interested or seeking a certain kind of healthcare, they are more likely to convert.
That's why paid search ads are particularly successful at drawing in these prospects. Unlike cold calling, which often involves reaching out to a wide range of people rather than a specific audience that's interested in what you have to offer, these prospects are going to be more open to your services and are far more likely to submit a form to your clinic or practice regarding a consultation.
It ultimately comes down to the concept of quality over quantity. Since these ads incur a cost every time a prospect clicks on them (which is why they are often referred to as "pay per click" or PPC), you need to make sure the right prospect is going to convert.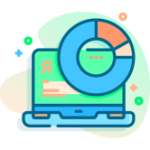 Create a Content Marketing Strategy
While paid search and social ads can bring in results fairly quickly, it's a good idea to look into a more sustainable long-term strategy, particularly as search ads for healthcare services become more competitive and more expensive. Your healthcare practice will need to stand out in other areas, and content marketing is another way to stand out from other healthcare providers.
Content marketing involves creating original content — informative articles and blogs, videos, podcasts, and webinars — with authoritative information that prospects can't get anywhere else. Excellent content earns you prospective and current patients' trust and will bring more prospects to your website, and eventually, into your clinic.
Additionally, a good content marketing strategy can improve your website's ranking on search engines for certain keywords. For those already familiar with SEO, or search engine optimization, this probably rings a bell. Perhaps you found success at one point with keyword stuffing articles or pages, but that isn't effective anymore. Search engine bots are much smarter than they used to be and are able to read pages more like a human being. So you need to focus more on the quality of the content and less on the quantity of keywords.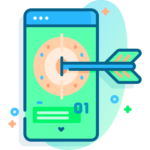 Retarget Leads
Once you start getting lead submissions, it is on your clinic to follow up with those leads. They may not be interested right away, and that's where our retargeting (or remarketing) strategy comes in.
Retargeting involves pushing ads (typically display advertisements, either on social media or relevant websites) to a prospect or lead who's either submitted the form and hasn't returned your clinic's calls or emails or started to fill out the contact form but didn't submit it. These ads work as reminders and will often bring those leads back to contact you or submit the form. 
Though this journey through the marketing funnel may sometimes be longer and more complex than described here, digital lead generation makes the overall process easier than it's ever been.
Why Go Digital for Healthcare Lead Generation?
As mentioned earlier, digital lead generation strategies are more effective in terms of actually getting a consultation. But they are more cost-effective, too: In its 2019 Economic Impact report, Google made a conservative estimate that for every $1 a business spent on a Google search ad, that business made $8 in profit.
With PPC ads, you can determine how much you are willing to pay whenever a prospect clicks on an ad through a process called keyword bidding. Keywords are one of the most important parts of PPC ads, as the keywords a prospect uses to find something are what pull these ads up.
Keywords also play an important part of SEO and content marketing, both of which inform and improve upon the other. Good content that is shared regularly and ranks high on Google with result in more leads.
Paid social ads give you more targeting and advertising options overall, so you'll be sure to find options that work best with your budget and creative capabilities, as well as audiences similar to the ones you already have with Facebook's lookalike audience targeting tool.
In sum: digital healthcare lead generation is easier to use and more affordable and effective when compared to traditional lead generation strategies like cold calling.