Functional medicine is a highly individualized approach to medicine that seeks to treat the person as a whole — an approach that's similar to the one we take at OppGen. We always take a holistic approach to our clients' digital marketing strategies, especially with Functional Medicine Marketing.
We know that just like your patients, it's not enough to stick with a one-size-fits-all solution. Our marketing strategies are customized for each and every client because what works for one is not going to work for the others.
Here's how we do it: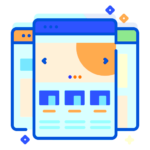 Evaluate Your Current Website
The first step we take when determining how we can grow your practice through functional medicine marketing is by evaluating your current website. We look at certain aspects related to its design and performance to understand how well it operates, and how we might improve it. These might include analyzing the site for:
Mobile-responsiveness

User experience (ease of use)

Accessibility

Page speed

Content robustness

Thought leadership
Your website must be optimized for mobile devices and speed, as well as look clean and professional while representing your practice's brand. If one of these areas are lacking, we may recommend a new website, which we can easily create for you based on conversion optimized templates our team has already built.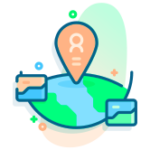 Create a Local SEO Strategy
Search engine optimization is an organic strategy that helps people searching on Google, Bing, Yahoo, and other search engines find your website on the search results page. Our functional medicine marketing agency approaches SEO from four different angles: local, technical, on-page, and off-page.
It's critical that your functional medicine practice shows up within local search results. Whenever someone searches for "functional medicine practitioners" or "functional medicine near me," search engines will use the searcher's physical location to find the nearest functional medicine practices.
If your website doesn't appear within those local search results, it's usually because one of the four areas of SEO is lacking. By building a detailed SEO strategy that strengthens your functional medicine practice's visibility, you can capitalize on free traffic and convert some of those users into new patients.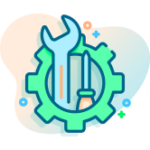 Build Effective Search & Social Campaigns
As part of every functional medicine marketing strategy, we build paid search and paid social campaigns to help you target the right audience in your area. Paid search, such as Google Ads or Microsoft Ads, works well because it relies on the keywords people use to search for certain services and they can be shown to people in specific locations. These prospects are people who are already looking for your services and are likely choosing which functional medicine practice they should go to for treatment.
Paid social advertising is also highly effective, as it offers advanced audience targeting tools that are more specific than those of paid search advertisements. Facebook, for example, can push ads to people based on age, sex, interests, and behavior, and can even create lookalike audiences using the demographics and psychographics of audience you already have in mind.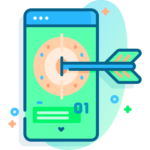 Retarget Previous Website Visitors
Retargeting is another effective digital marketing strategy that your functional medicine practice can utilize. Retargeting, sometimes referred to as remarketing, is a process of bringing a prospect who has visited your website without taking a desired action back to your website to take that desired action. You may have been retargeted if you've ever left items in a digital shopping cart and saw an ad featuring those items on a different website. Even if you didn't click on the ad, you probably went back to check out those items.
We recommend retargeting with display advertisements, which are visual advertisements placed on websites that are relevant to your practice's offerings. These ads are pushed to prospects based on their search history, the types of websites they are visiting (i.e., a blog about a patient's functional medicine treatment experiences), and certain keywords.
Get a Check-Up with Our Free Digital Audit
We offer a free digital audit that reviews your functional medical practice's current digital marketing efforts, and how your digital marketing strategy can be improved upon. 
Think of it like getting a routine check-up: we'll evaluate your strategy's overall health and share potential solutions, including what your digital marketing strategy should look like. From there, we can help create your one-of-a-kind holistic marketing strategy for your functional medicine practice. Contact us for more information today.