Set Up Your Small Business for Success
According to data from the U.S. Bureau of Labor Statistics, 50% of small businesses fail within the first 5 years of opening. There are a myriad of reasons as to why small businesses fail: lack of a market, inexperienced management, money issues, being outcompeted, poor marketing, and so on.
Most of these reasons are preventable to a certain extent, and creating a digital marketing strategy can prevent several of these from happening to your small business.
Why Small Businesses Need a Digital Marketing Strategy
Compete with Larger Businesses & Win
There's no way for your small business to compete with large corporate entities with traditional marketing methods — you don't have access to the same high-end resources as they do. That's why you're probably not going to see local businesses get a Super Bowl ad spot.
But digital marketing evens the playing field between small businesses, big businesses, and every size in-between. The barrier to entry is low, and just because a big company pays an advertiser more than a small business does not spell success for their digital marketing campaign.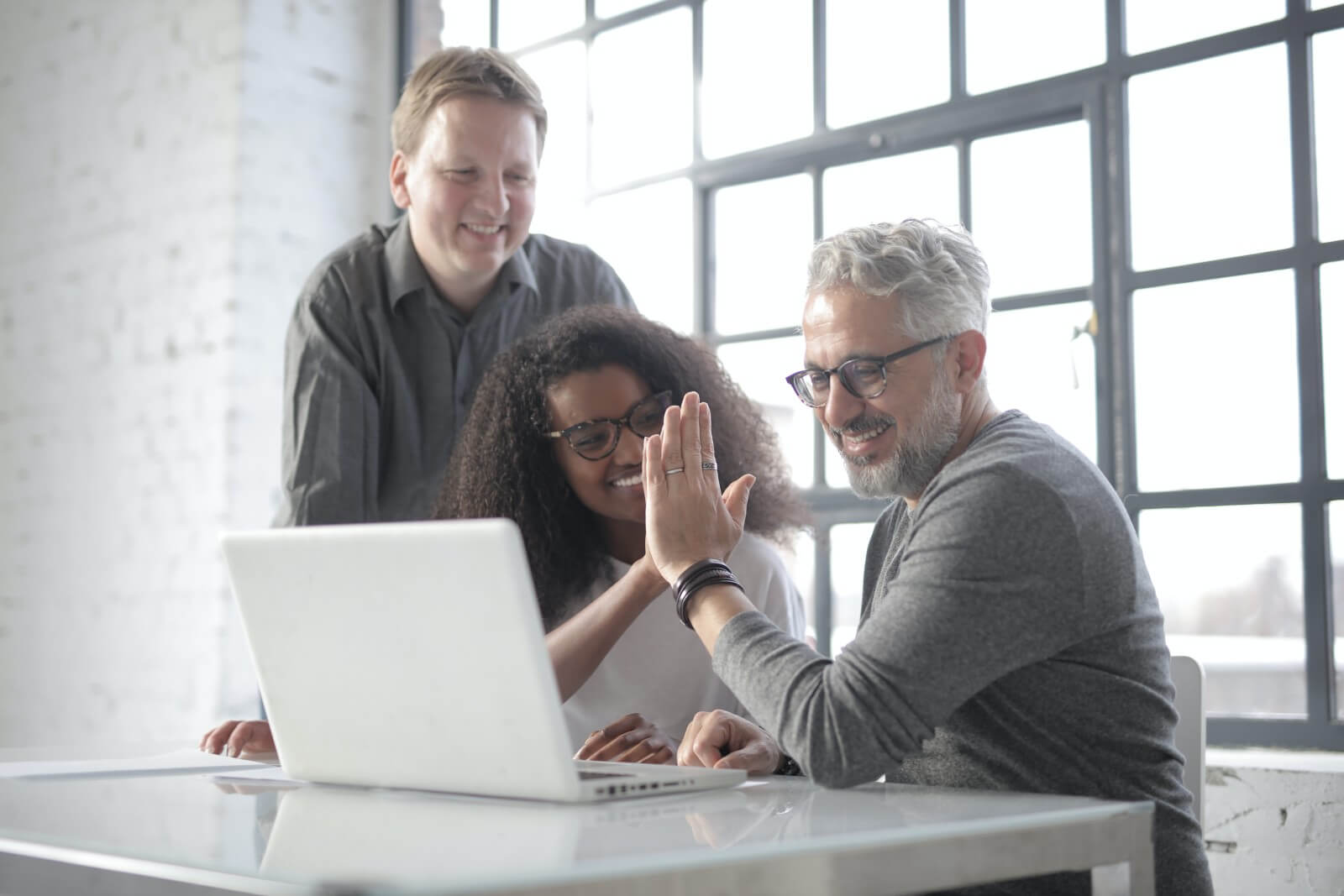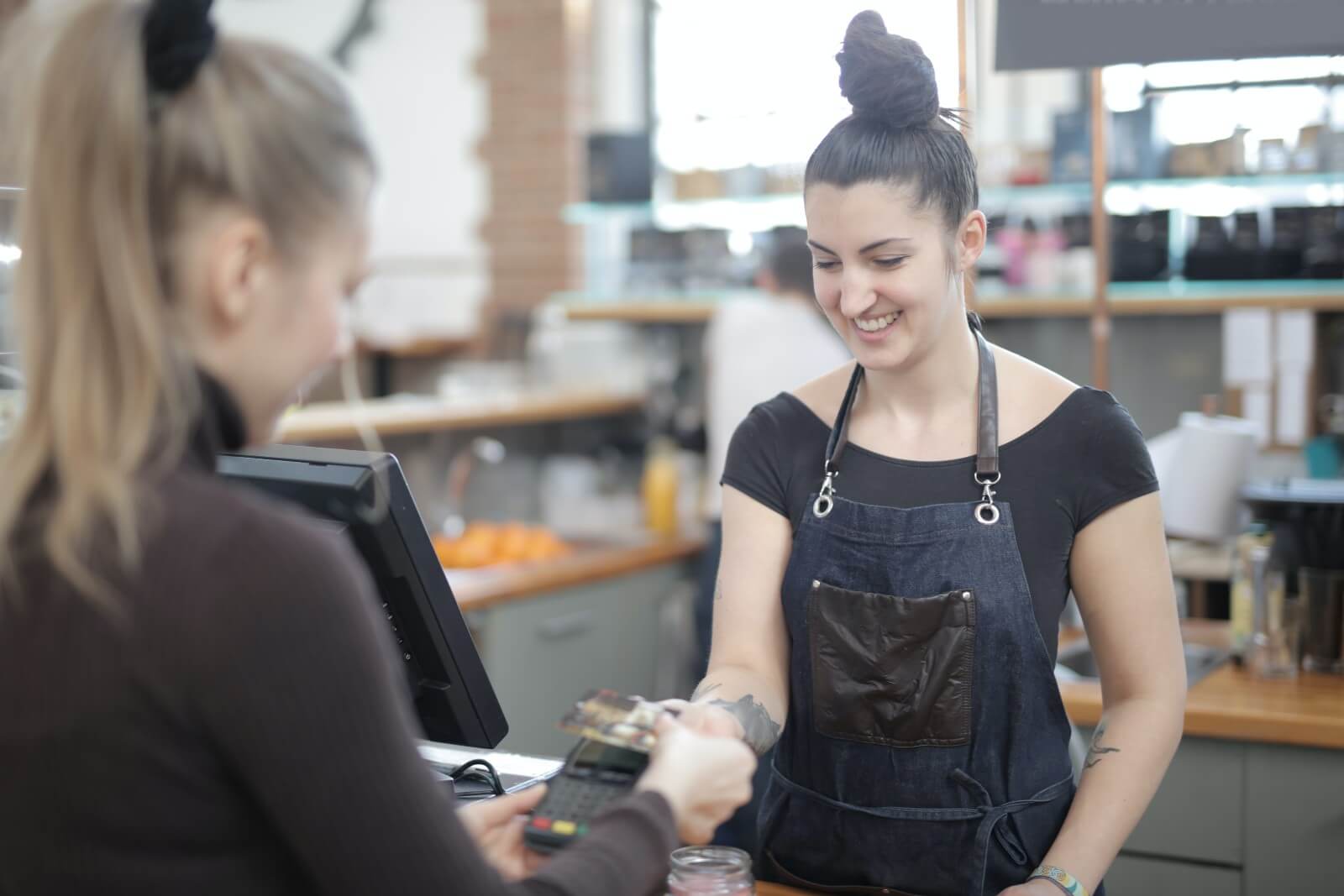 Reach More Customers at a Lower Cost
Small businesses may be reluctant to use some of their budgets to market their services and products. Rather than seeing marketing as an expense, try thinking of it as an investment that has the potential to add more revenue to your small business. If you're not making a marketing investment in your business, you could be losing more in the long run.
Thankfully, digital marketing costs less than traditional channels. For every $1 a business spends on Google Ads, that business will make $8 in profit. Not only is it less expensive, but it has greater reach than traditional channels as well, making it easier to find your target audience in multiple places.
Convert More Leads & Increase Revenue
The more prospects you're able to convert into regular customers, the more revenue you'll have. Working with a small business marketing agency can help you generate more leads and sales.
As you continue to convert leads and make more revenue from digital marketing campaigns, you may even want to start thinking about adding more services to your small business or opening up a new location.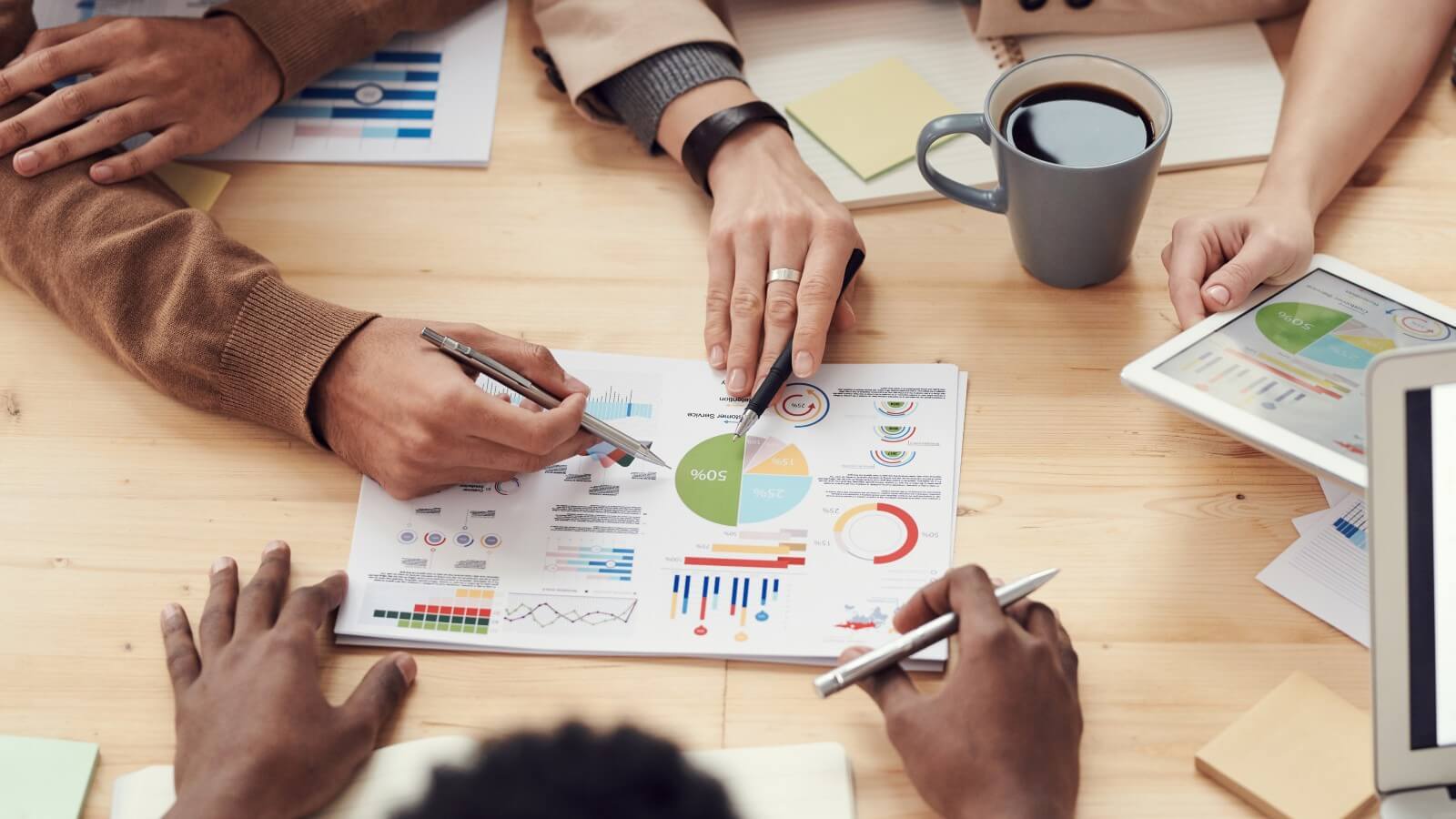 How Our Small Business Marketing Agency Can Help You Grow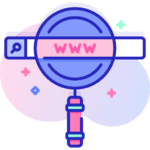 Paid Search Advertising
Paid search ads are highly targeted text-based advertisements seen on search engine results pages and incur a cost per click (CPC) every time someone clicks on one. These ads can be tailored to audiences based on their geographic location, making it easy to reach local consumers.
The position of search ads is determined by a bidding system. You set how much you want to pay for your ad to be pulled up when someone searches Google or Bing for a particular keyword or phrase. We'll research the best relevant keywords that prospects use when seeking services or products that your small business offers and determine the best bidding price for your small business's marketing budget. And don't worry about going over your budget — Google Ads will turn off search ads once you've hit your budget max.
Search ads are great for reaching people who are already seeking your services or products, thus making it more likely for them to convert.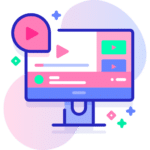 Display Advertising
Display ads are another kind of search engine ad. They are more varied than search ads in that they use images and/or videos at different sizes — not just text. Like search ads, display ads are tied to keywords and are displayed on websites with content related to products or services your small business offers its customers.
The payment model display ads use is referred to as cost per 1,000 impressions, or CPM, which means the business will pay the search engine every time a display ad hits 1,000 views. Display ads are best used for remarketing (also known as retargeting), the process of getting consumers who have visited your website but didn't take any action to return to your site and convert.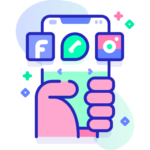 Paid Social Advertising
Social media is a powerful and effective tool for influencing users and sharing information. But it's also one of the best places to advertise your small business's services and products. They allow businesses to create paid social ads that include a blend of text, visuals, and videos in many different sizes and formats.
Because people willingly sign up and give social media sites personal information, such as their age, sex, location, and job, it makes targeting audiences much easier than search engines do. Facebook in particular has some of the best audience targeting tools available, such as its lookalike audience targeting option. It takes information about your current audiences and uses it to find new audiences similar to the ones you already have.
Paid social advertising gives you different payment model options, too: CPC and CPM are used for certain kinds of ads.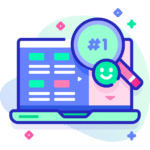 SEO
Search ads and social ads are good choices if you want your small business to be noticed quickly. However, if you don't mind playing a long game that won't affect your budget, consider looking into a search engine optimization (SEO) strategy.
SEO consists of creating a website with rich content that will rank high for relevant keyword searches organically (without paying Google or Bing). Ideally, your small business should appear on the first or second page of search results because relatively few consumers go past the second page.
Our approach to SEO is made up of four parts: technical SEO, local SEO, on-page SEO, and off-page SEO.
Technical SEO tackles website issues. Google has made a push for mobile-first indexing, which means when its bots crawl websites, these bots will crawl the mobile version first. If your current website doesn't load quickly or is difficult to navigate on mobile devices, your website is not going to rank high and won't be easily found.
Local SEO focuses on helping your site (and your small business) be found locally. Search engines take users' geographical location into account, so you want to make sure you'll appear in relevant local search results. You'll want to set up a Google My Business account and make sure your small business shows up in local directories.
On-page SEO refers to content. You'll want to create rich, robust content that's related to your services and/or products. We're long past the days of repeating the same keyword over and over again. Bots are smart enough to "read" like we do, so don't write for bots; write for people.
Off-page SEO is all about link building. The more people and websites that link back to your small business's site, the better. These links inform search engines that your information is valuable and will rank it higher as a result.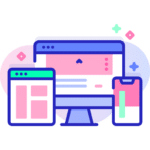 Websites & Landing Pages
Nearly a third of small businesses don't have a website — and that's a third too many. If your small business doesn't have its own digital presence that consumers can easily find, it's falling behind competitors and losing revenue as a result. It's not too late to catch up, especially because not every small business website is mobile-first yet.
And if you're running a paid search or paid social ad campaign, whether it's on Google, Bing, or Facebook, you will need a reliable landing page with a single highly tailored message to persuade consumers to convert to customers.
We build fast mobile-first websites and landing pages that have been tested and proven to increase conversion rates and implement extensive end-to-end lead tracking. This allows us to gather data on which consumers converted and which didn't and then use that data to nudge non-converting consumers back to your website.
How We Measure Small Business Marketing Success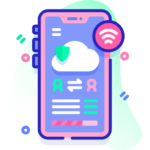 Gather Data with Lead & Call Tracking 
One of the best things about digital marketing campaigns is that it makes gathering consumer data simple. The data gathered via digital marketing is quantifiable, so there's no need to guess where consumers are coming from or assume where some are dropping off or which ones are your small business's best leads.
All OppGen landing pages include proprietary lead tracking codes, making it easier than ever to collect and track leads and nurture them to convert.
Call tracking is essentially getting an answer to the question, "How did you hear about us?" The problem is that more and more customers are starting to interact with businesses at multiple touchpoints before converting. This means it's possible that they're telling you about a touchpoint that's different from the one that actually got them to convert. It's imperative that you have proper attribution for that final touch point.
Thankfully, call tracking techniques have gotten to the point where it's easy to accurately attribute where a consumer converted.
We'll help set up call tracking for your small business's marketing campaign and ensure that it's working at all touchpoints a consumer may go through.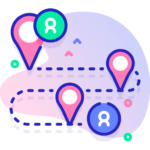 Use Data to Customize User Journeys
The data gathered from lead and call tracking can show where consumers are dropping off before converting. We'll use that information to optimize your ads, landing pages, and websites to improve your small business's conversion rates.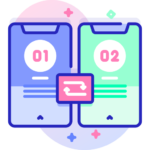 Run A/B Tests
Drastic changes in websites, landing pages, and ads run the risk of alienating current customers. We're able to minimize that risk by utilizing A/B testing. A/B testing changes one part of an ad or design. From there, we run the original ad and the revised one to see if there's a difference in consumer responses.
Why You Should Partner With Our Small Business Marketing Agency
Specialized Teams for Your Specialized Small Business
There are no generic marketing strategies here at OppGen; our teams are just as specialized as your small business is. We are experts in many different industries and backgrounds, so you'll be working with people who know and understand the challenges your particular small business faces.
Flexible Customized Marketing Strategies
Not every single digital marketing channel is the best one for your business — and we understand that. That's why our marketing strategies are customized for your small business, regardless of industry. No two OppGen clients have the exact same marketing package.
Unlike other marketing agencies, OppGen won't lock your small business into a contract. We understand that the market (and the world in general) can be a messy place, so we offer all of our clients flexible subscription-based packages.
Dedicated to Your Growth & Success
Small businesses rely on the surrounding community in order to succeed. They often participate in local events, give back to the community when possible, and work hard before they've become a staple of the community. But once a small business is part of a community's backbone, they often can expect support and recommendations from the locals.
We develop close-knit relationships with our clients for similar reasons. It instills trust in one another, a foundation of any relationship or community. Second, these relationships are what built our expansive network that has helped us discover invaluable market data and create a formula for success.
Our highly dedicated analysts will work closely with your small business to ensure your marketing campaigns are working 110%, all because we want to see you and your small business flourish.
Free Digital Audit
We know that you're proud of your small business, and we understand that making the decision to change how you market can be overwhelming. That's why we offer a free digital audit. We want to make sure that you're showing the world how great your small business is — and if its digital presence doesn't capture that, we can help.