The body contouring market is anticipated to rise to $1.1 billion by 2022, a massive increase from $671.8 million in 2015. Clearly, there's a growing demand for body contouring procedures like CoolSculpting. So why is it that your CoolSculpting service isn't taking off? Chances are, you aren't marketing to the right people, or your website isn't ranking high even to be found on the local search results page.
OppGen, a HIPAA-trained digital marketing agency, has successfully helped hundreds of medical spas, plastic surgeons, and body contouring specialists increase the number of leads and patients their clinic generates.
Here's how we can do that for you: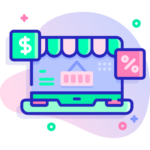 Establish a Unique Brand & Website
Your brand is everything: who you are as a business, what you do as a business, and what sets your business apart from other CoolSculpting providers. So when your branding is not consistent across the board, it alienates prospects. This is a common issue we've seen with many clients — from their print messaging, to the look and feel of their website, to the actual content prospects read online. If this isn't all tied together with a unique brand and tone-of-voice, then it will be difficult to stand out among other businesses.
As a healthcare marketing agency that specializes in marketing aesthetic procedures, we're experienced in creating websites and landing pages as well as written content for your business. Our websites have been proven to convert more leads, and we continue to optimize your website to ensure it is truly at peak conversion performance.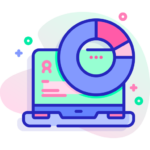 Increase Organic Visibility with a CoolSculpting SEO Strategy
One of the best ways to achieve consistent growth and visibility online is to invest some time into creating a search engine optimization (SEO) strategy.
Search engines rely on a user's physical location at the time of a search and will pull up the nearest results first based on their location. For example, when you search for "CoolSculpting near me," the first items on the search engine results pages (SERPs) tend to be local businesses, spas, clinics, or practices that offer CoolSculpting.
If your business doesn't show up when using those keywords, then you definitely need to implement an SEO strategy. SEO helps you rank higher for keywords you've strategically decided to rank for. To rank high for those keywords, you need the following:
A fast website that's optimized for mobile users

A Google My Business account that includes your business's name, address(es), and telephone number(s) and ensuring that information is correct and featured in relevant directories

In-depth, informative content (i.e., blog posts, podcasts, and/or videos) published on a regularly scheduled basis

Social media pages where you can post and share your content with others
The more content you create and share, the more likely it is that others will share it, too. This is part of a process called "link building." When reputable websites start to link back to your site, search engines recognize that your website's content is valuable. Insightful, valuable content makes for a better experience and better information, which will boost your website's position.
SEO takes a lot of time and effort and will always require optimization. However, the results are well worth the time, considering that it doesn't require you to pay search engines a dime.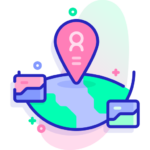 Use Paid Search & Social Advertising to Attract Local CoolSculpting Prospects
If your clinic is looking for faster results from its lead generation efforts, you may want to consider a different search engine-related strategy: paid search advertising.
Paid search ads look fairly close to search results and are placed at either the top or bottom of SERPs. Their placement depends on a keyword bidding system, in which businesses will bid how much they think a certain keyword or long-tail keyword phrase is worth. Bids also determine how much these ads will cost per click (CPC). That's why these ads are commonly known as pay-per-click ads, or PPC ads for short. The higher the bid, the better the ad's placement.
The best thing about PPC ads is that they won't appear to just anyone — they're shown only to prospects within a certain radius (that you get to choose) who search for the keywords and phrases you've selected. This filters out prospects who aren't as interested as others who have probably decided that CoolSculpting is their best option; now, it's just a matter of finding the best place offering CoolSculpting services.
Paid social media advertising has even more options, especially on Facebook. Facebook's audience targeting tools are some of the most powerful ones out there, as they can target far more than just a prospect's location: sex, age, interests, and behavior. If you have a good idea of your current audience, you can also use the lookalike audience targeting tool to find more prospects who may be interested in CoolSculpting services.
Facebook allows a wider variety of ad mediums, too: single image, carousel, video, and more, with different size options. Given how much information is available on Facebook, it's more likely to be accurate than Google or Bing, where users aren't required to log in in order to use their search engines.
Given Facebook's advanced targeting tools and all of the ad size and format options, it only makes sense to consider adding it as part of your CoolSculpting marketing strategy.
Improve Your CoolSculpting Marketing Strategy
We are ready to help bring your CoolSculpting marketing strategy to the next level. You'll see a difference in the number of clients after you start working with us. For more information, contact us today, or fill out our free digital audit form. We look forward to getting to know you and creating a one-of-a-kind CoolSculpting marketing plan.