Due to the COVID-19 outbreak, 2020 has been a year unlike any other in recent history. From working from home to returning to a very different office, this year has made it more difficult to find new cases and clients.
If there's anything 2020 has taught us, it's that we need to be prepared for anything. Staying ahead of marketing trends is one way to do that, and OppGen excels at doing just that.
Here, we've identified what we consider to be the top 5 personal injury law firm marketing trends of 2020.
1. Focus on Getting High-Intent Clicks
Pay per click (PPC) search ads, though still very expensive in the legal industry, can still be a useful tool. The trick with PPC is to focus on high-intent clicks. You don't want just anyone clicking on your search ad. You want a lead, someone who is most likely to click on the ad and send you their contact information. Some leads are better than others, so you need to know how to filter the lukewarm leads to the ones who are definitely looking for your service.
Another option for getting those high-intent clicks? Search engine optimization, or SEO for short. SEO is a process of optimizing your website to rank higher on search engine results pages (SERPs) for relevant keywords.
Contact OppGen Marketing to learn how we can get you more high-intent clicks.
2. Optimizing Your Personal Injury Law Firm's Website
There are a handful of ways you can make sure your website is at optimal performance, particularly for SEO:
Fast Loading Times
People aren't as patient as they used to be with page load times. Your website needs to be able to load quickly, regardless of device a prospect is using.
Mobile-First Sites
Google has transitioned to mobile-first when deciding where to rank your website. This means Google will review your website's mobile version for accessibility and speed before the desktop version and place higher emphasis on the mobile version's performance over the desktop's.
As a result, websites that are not optimized for mobile use will not rank as high on SERPs compared to websites that are.
Simple Website Navigation
When determining where a site should rank, search engines have bots crawl the site. If your website is unorganized or difficult to navigate, it often makes it more difficult for the bots to crawl your site for information. From a non-SEO standpoint, having a site that's difficult to navigate also affects the people who are trying to use your website.
Keeping your website's navigation menu watered down to just the basics goes a long ways in terms of accessibility. Don't be afraid to have a simply designed site! 
Oftentimes, it's best to keep things simple than to use the newest features that everyone else is using. Because at the end of the day, your website is meant to help clients find your law firm and any information they're looking for.
Branding
Your personal injury law firm's website should reflect your firm's brand. A brand is not just a color scheme anymore. A brand is who you are as a company. It is a key component of your firm's identity and others' perceptions of it.
Back to keeping the website simple: a cluttered, outdated website does not represent most businesses, including your firm, very well. If there's any kind of disconnect between your website, social media, and your law firm's physical presence, that is a branding issue, and that's an issue that will push potential clients away.
3. Creating High-Quality Content
Making high-quality content is one of the areas where you have the most control over SEO. While you may not necessarily be in control of some more technical aspects of your website, you are in full control over what goes on your site's pages.
The following types of content are going to be what sets you apart from competitors — and are likely to help clients find your personal injury law firm.
And one more thing to remember: all of these different types of content should include a call to action (or as marketers tend to call it, a CTA). A call to action is intended to get prospects to convert. In the case of personal injury law firm marketing, the conversion goal is to get more cases or leads, so you need to remind prospects who are reading, viewing, or listening to your content to contact your firm for a consultation.
And speaking of consultations, don't forget to contact us for your free complimentary consultation.
Blogs
If you're already somewhat familiar with SEO, you may also be familiar with the concept of keyword stuffing. Keyword stuffing refers to the strategy of using a keyword repeatedly throughout the body and header text of blogs. The problem is that nowadays, search engine bots have the capability to read more like humans do. If a keyword or phrase is used too much to the point it affects a blog post's readability or if the bots determine the keywords are being used with the main intent to rank high on SERPs, then that blog post will not rank as high.
You should still, however, try to include keywords and phrases in headers and the title. In general, headers are incredibly useful and help break up blog posts in a way that makes them easier for people (and search engine bots) to read.
Quality is the main focus here, so you want to ensure your content is readable and easily understood by most readers. This means you'll want to avoid too much jargon and technical terminology, though you can certainly include some. Just don't forget to define those terms that may not be as familiar to someone who doesn't practice law.
As for personal injury blog topics, write about what you know, recent case results, and any subjects that may help future (and even current), clients. Google in particular tends to rank pages that include content that helps its users and contains the best information out there.
Plus, when your blog ranks high on SERPs, it tells people that you're an expert in personal injury law, which will result in more consultations and cases.
Videos
For the sake of keeping your website running quickly, avoid uploading any videos directly to your website. Instead, embed videos from YouTube, Vimeo, or other video hosting sites.
It may even be a good idea to create a YouTube channel for your personal injury law firm. It's another marketing channel that doesn't cost you anything to have, and it has the potential to bring in more clients. 
In videos, you could run a live-streamed Q&A, answering any questions people may have about your personal injury law firm, what to do in certain situations, among other things. For videos that aren't live, reach out to a professional peer or former client and see if they would be willing to sit down and talk about relevant subjects, cases, and anything else that may be of interest to viewers.
Podcasts
Podcasts, in terms of accessibility and ease to create, fall somewhere in-between blogs and videos. While they do take more time to make than a blog, they're not quite as intensive as video. Since nearly everyone's computers have fairly decent mics installed along with very basic audio editing software, it's easier to get into.
4. Utilizing Social Media and Relevant Online Directories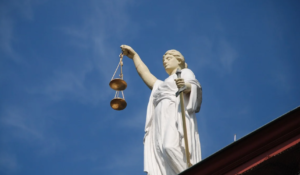 If you want your personal injury law firm to be found by more prospects, then you need to have multiple places where you can be found online. There are a plethora of marketing channels and directories out there that can help you achieve that goal and find more clients. Many of them are free to use, and it is to the best advantage of your personal injury law firm to use them.
Facebook
Having a Facebook page for your personal injury law firm is a great idea. It's a free platform to use, and once you have that Facebook business page in place, you can also create highly targeted Facebook advertisements. Facebook ads can target audiences based on a wide variety of demographic and even psychographics:
Location

Age

Sex

Job title

Behavior

Interests
One of our favorite targeting tools is Facebook's lookalike audience. All it requires is for you to input the above categories of the audiences who respond to your ads, and then Facebook will seek out users who share those traits and push ads to those users. It's a great way to find people you might not have found otherwise.
Facebook business pages, like personal pages, have access to Facebook Messenger, which is an easy way to instantly communicate with prospective clients. Make sure you respond quickly to any messages — response time matters — that your page receives. 
LinkedIn
LinkedIn can be useful for legal marketing, even in the practice area of personal injury law. Like Facebook, LinkedIn allows you to create advertisements. The targeting options LinkedIn offers can be based on specific job titles and businesses, so you can push ads to professions that have a reputation for being more dangerous or more likely to result in a workplace injury case that your personal injury law firm can handle.
You can share articles you've written specifically for LinkedIn or links to your personal injury law firm's blog. Again, these articles can be tailored to issues like workers' compensation or slip and fall cases. You could even write an article sharing safety tips on how to avoid workplace injuries in the first place.
Online and Legal Directories
It's always a good idea to be easily found in multiple locations. That's why you should strive to make sure your personal injury law firm is listed in multiple directories. 
Online directories, such as Google My Business, Bing Places for Business, Yelp, and Yellow Pages, make it easier for search engines, and more importantly, the people using search engines, to find your law firm. Make sure when claiming or creating any listings on these sites that your personal injury law firm's name, address, and phone number are correct. Incorrect locations as well as any inconsistencies can make it more difficult for you to be found and could hurt your SERPs ranking.
There are plenty of legal directories, too, which are well worth your time and investment. Some of them are even specifically created for personal injury practices, which helps prospects narrow down their list of law firms.
Many legal directories give clients and your professional peers the ability to review your personal injury law firm. Reviews are a powerful form of feedback that can make a huge difference for your law firm.
5. Gathering, Receiving, and Using Client Feedback
Working for your client is one thing, but listening to their feedback and taking it seriously is another. And that's assuming you're gathering client feedback in the first place. If you haven't already been doing that, it's never too late to start, so let's get started.
Reviews
Believe it or not, reviews are often a determining factor for prospective clients. In 2017, Northwestern University's Spiegel Research Center found that 95% of consumers read online reviews before making a purchase. While personal injury law is not so much a product as it is a service, the idea still stands: reviews matter a lot, and so do your law firm's responses to reviews, especially the negative ones.
When responding to negative reviews (which you should always do), take them seriously. Don't use a cookie-cutter response; those come off as insincere. Ask the client to reach out to you and see what you can do to improve future experiences based on their feedback. While most businesses offer a discount or refund in the case of negative reviews, law firms, as a service, may have to think outside of the box for how to "smooth over" the rocky relationship with this client. A refund? A free consultation in the future? In the end, it's up to you to decide what the best course of action is.
Testimonials
Testimonials may be seen as a subcategory of review, but they're a little different. While reviews tend to have some sort of rating system, typically a 5-star scale, testimonials are more about the client discussing their experience. Testimonials can easily be made into videos, podcasts, or even blog posts.
When creating testimonials, we recommend creating a list of questions and sending them to the client to answer. This could include sending clients Google Forms, a list of questions in the body text of an email, or emailing an attached Microsoft Word document. In the case of an interview, use those same questions and ask the client each one. You can then take some of the best quotes from these testimonials and highlight them on your website.
Case Studies
Case studies are a powerful way to tell the story of a client's case and prove your law firm's effectiveness and prowess. Case studies can be presented using text and images. In some cases, you could even create a case study as a blog post. However, it's starting to become more common to see case studies formatted as brief documentary-like videos, where a client sits down and discusses how the law firm helped them.
Going down the trendier mini-documentary case study route may involve an investment in a video editor and potentially a quality film crew, though such an investment may be worth it. Video case studies tend to focus more on the narrative, the story, of the client, and the lengths the law firm went for them. Numbers and statistics can be thrown in, but they won't be as effective in the video as they are when written.
That said, written case studies should highlight the statistics and numbers — how much the client received in damages or settlement (when allowed), how long the case took, and any other pertinent facts. We recommend sharing these in a bullet-point section, where they'll be easily seen by readers in a digestible manner.
Stay Ahead of Personal Injury Law Firm Marketing Trends With OppGen
Despite the challenges that 2020 has thrown at businesses, OppGen has helped many of its clients succeed and continue to find more leads by staying ahead of the trend and being prepared for any others that are about to come our way.