There are a lot of different ways for doctors to grow their medical clinics online through digital marketing. Social media advertising platforms, such as Facebook Ads, are a great way for doctors to generate awareness about the services they offer and even acquire new patients.
According to Facebook's first 2020 quarter report, the social media site had an average of 1.73 billion daily active users using its services — an increase of 11% year over year. Considering that 73% of its users visit the site on a daily basis, Facebook is a great place to reach prospective patients, and Facebook ads make it easy for doctors to do just that. Facebook's powerful ad targeting tools are some of, if not the, best ones available.
Facebook advertising for doctors is incredibly cost-effective, too: the cost per click (CPC) of healthcare ads on Facebook averages to roughly $1.32 per click with an average conversion rate of 11% — a better average CPC and average conversion rate compared to Google Ads' healthcare industry averages of $2.62 per click and conversion rate of 3.36%.
Plus, Facebook is easy to use, from creating a professional Facebook page for yourself or your clinic or practice to publishing ads to prospective patients.
In sum: Facebook ads for doctors are well worth the investment, increase online exposure, and help acquire new patients.
Don't believe us yet? Contact us to request a complimentary strategy session and we'll show you just how effective Facebook ads can be. 
Build Your Clinic's Facebook Page

Before you can start advertising on Facebook, you'll have to create a Facebook page for your clinic. Facebook pages are free to create and use. You can share useful information, business updates, and even make it easier for prospects to contact your clinic via Facebook Messenger. Plus, patients can leave reviews on Facebook pages, so as long as you're providing the best services possible, positive reviews will be sure to follow.
Select Your Business Type
When setting up the page, you'll have to select what kind of business you have. We recommend selecting the "local business or place" option.
Choose a Simple Name and URL
You'll also have to settle on a name and URL. It can be the name of your clinic, your name with credentials, a reference to your specialty, or a combination of all of these. The key here is to keep it simple. Same with the URL — it should be easy for people (and search engines) to find.
Fill Out the About Sections
There are two About sections on Facebook pages. One of them is a brief text summary about what your clinic does, the services it offers, where it's located, and so on.
The other one includes your clinic's contact information — email address, physical address, website, phone number, and Messenger link — and its hours of operation. Provide as much of this information as you can; it's always a good idea to give prospects multiple ways to reach your clinic.
Think About Your Brand When Posting
Your clinic's Facebook page is an extension of your brand, and everything about it should reflect that. It should be consistent with your overall brand and tone. Any inconsistencies will have prospects fleeing from your page and your clinic as a result, and that's the last thing you want for lead generation.
Don't share irrelevant jokes or posts that made you laugh to your Facebook page — save that for your personal profile. Use common sense. Put yourself in prospects' shoes: If the clinic you go to shared riddles, jokes, or other unrelated content, would you feel comfortable going there?
Put some thought behind your posts. You can share a link to a blog post you've written, discuss industry trends or new services you're starting to offer, and so on. Use good high-quality stock photos from a site like Shutterstock or Pexels to grab prospects' attention and write good copy with a call to action (or as we marketing professionals call it, a CTA).
Having a Facebook page where you share information and updates can help your clinic gain traction, but it will only go so far without utilizing paid social ads.
Set Up a Facebook Ads Account for Your Clinic's Page
Once you've got your clinic's Facebook page set up, you'll want to add an Ad account to the page. You'll do this using Business Manager, which is the "back end" tool of your Facebook page. It's a secure way to manage your Facebook pages and Ad accounts and lets you keep your business profile separate from your personal Facebook profile.
To add an Ad account in Business Manager, go to your page's Business Settings. There, you'll click "Accounts" and then "Ad Accounts." Click "+Add." Three options will appear: "Add Ad account," "Request access to an Ad Account," and "Create a new Ad account." Click the "Create a new Ad account option and follow Business Manager's prompts.
Now you can start creating Facebook ads for your clinic.
If you're struggling to set up your account, don't be afraid to contact us for assistance.
Create a Wide Variety of Appealing Facebook Ads
Two of the best perks about Facebook ads for doctors are the cost and variety of advertisements. Compared to paid search ads on Google, Facebook is a fairly inexpensive option with, well, a lot of ad options for doctors:
Image Ads
It's often said a picture is worth a thousand words — and that's a lot of words and a lot of power! Visuals are a big part of pretty much every type of Facebook advertisement. But if you're using an image ad, you'll only have one image, so make sure it's worth those 1,000 words. It needs to grab viewers' attention.
However, that doesn't mean you should go textless entirely. You'll have to write some text to accompany the image in a couple of places:
Post text:

This is the ad copy that is placed above the image on desktop devices and below the image on mobile devices. If this image ad is placed in the Facebook newsfeed, it should have no more than 125 characters. Anything longer than that is allowed but will be cut off. You can (and should) include relevant hashtags here.

Headline:

Sometimes referred to as a title, the headline is the largest-sized text. It should grab prospects' attention while also summarizing what exactly you're trying to advertise. Ideally, headlines should have no more than 25 characters if the ad is placed in the newsfeed. Again, a headline that's longer than 25 characters is allowed but will be cut off.

Description:

The description is the text below the image and headline. If placed in the newsfeed, it should be no longer than 30 characters. Note that descriptions will not be shown on mobile devices

unless

Facebook thinks the ad will resonate with a prospect.

Call to action button:

You can customize what you want the CTA button to say, but make sure it lines up with your goals. If you want a prospect to learn more about what you have to offer, "Learn More" is a good choice. If you want prospects to receive a newsletter about your services, "Sign Up" is probably the better option.
You can include some text on the image itself, but if there's too much text on the image, Facebook's algorithms may display your ad to fewer people in your audience. Facebook specifies this as images that consist of more than 20% text.
Video Ads
The components of a Facebook video ad are the same as those in an image ad. The key difference is that instead of a single static image, you can upload a video from anywhere to 1 second to 240 minutes in length to be placed on the newsfeed.
The best length for a Facebook video in the newsfeed is far from the maximum length — shorter than 15 seconds is considered best practice.
Similar to the image ads, Facebook will push video ads with more than 20% text to fewer people. For the newsfeed ads, the post text, headline, and description character limits are the same.
Slideshow Ads
Slideshow ads are essentially a lighter version of Facebook's video ads. Rather than putting in the time and money to create, edit, and upload high-quality footage for a video ad, slideshow ads allow you to upload 3 to 7 static images and have Facebook create a slideshow.
The best practices for video ads (15 seconds or less) and character limits for post text, headline, and descriptions apply to slideshow ads, too.
Carousel Ads
Carousel ads allow you to display 2 to 10 images or videos in a single ad. Prospects can swipe through each individual image or video card. Each of these cards can have separate links that highlight different products or services. Carousel ads are great for sharing reviews (one review on each card), different treatment options, or telling a story.
The requirements for video length and character limits for carousel ads in the newsfeed are the same as single image and video ads.
The variety of ads and the affordability Facebook advertisements offer are hard to beat — and that isn't even taking how specific Facebook's ad targeting can be.
Regardless of the type of ad you choose, you'll have to make sure your ad follows Facebook's advertising policies.
Find Your Ideal Patients
Though Facebook ads are a powerful tool for anyone who uses it, they are one of the best marketing options for specialty clinics. Facebook advertisements allow more targeting options than paid search ads, so you can find members of your target audience in a much more granular fashion.
However, it's worth noting that as a healthcare professional, there are some things you cannot do even though most other businesses can with Facebook's custom audience tools due to HIPAA. While a local business can upload a list of clients or customers to push ads to these people, medical and healthcare professionals cannot. Facebook often uses these lists to push relevant ads to the people on said lists and can potentially infer that these people are being treated by you, potentially for a certain condition.
Let's say you run a men's clinic that specializes in treating erectile dysfunction (ED), a condition that many men are embarrassed about. If you were to upload a list of your current patients in order to find similar patients or target more ads to these patients, your current patients may start seeing ads for ED medications pop up more often. Their private medical information is now being used in a way that's accessible for just about any business that wants to advertise products based on that medical information.
To avoid any potential HIPAA violations, work with a HIPAA-trained digital marketing agency like OppGen. These agencies specialize in working with medical clients and ensuring that the advertisements and information do not violate patient privacy or HIPAA.
While you can't create an audience using a list of your current patients or target an audience by specific ailments or medical conditions on Facebook, you can certainly target prospective audiences by other demographics:
Age
Some health conditions affect people of different ages. You use Facebook's targeting tools to push ads to people in specific age groups.
Keep in mind that Facebook does have certain limits for what can be advertised depending on what exactly you're advertising. If you're in the medical weight loss field or are a plastic surgeon, your ads for a clinic or cosmetic procedure cannot be targeted to anyone below the age of 18 on Facebook.
Sex
Just as some conditions may affect certain ages groups more, there are conditions that can affect one sex more than the other or simply affect only one sex. Facebook can allow you to push ads to men or women rather than both at the same time. This can be incredibly useful if you operate a men's clinic or run weight loss programs specifically for women.
Location
Facebook's ad targeting tools make it easy to find prospects near a particular location. If you have multiple clinic locations with each offering slightly different services, you can run different ads targeting people nearby. 
Interests
That Facebook "like" button has more power than you may think — not only does "liking" a page allow users to receive updates and news from that page, but it also tells marketers what their interests are. This may be a bit tricky for finding potential patients, but it's not impossible. One prospect may follow natural or holistic health pages. That information can be useful for targeting them with natural weight loss or medical spa ads.
Behavior
Behavior-based targeting takes users' search history and online purchases into account. If a Facebook user has recently searched for diets or weight loss programs, Facebook can take that information into account and then push relevant weight loss ads to that user.
Schedule More Appointments
Most digital advertisements, including those on Facebook, require a landing page to send prospects to after they click on the ad. In the case of marketing your clinic, you'll want to have a contact form that can be used to schedule a consultation.
The more traffic you have going to the landing page form, the better. Why? It means more people are going to fill out the form to schedule an appointment, and ideally, become your patients.
Expand Your Clinic's Services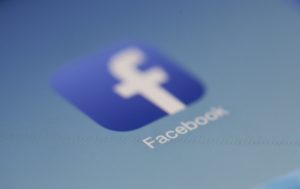 As the number of patients coming in from your clinic's Facebook Ads marketing strategy rises, so will your revenue. So, what should you do with that extra cash flow? Well, you could expand what your clinic offers. Maybe you could open a new clinic location. 
Regardless of whichever option you may choose, both of them can make for a new marketing opportunity that can help your clinic grow exponentially.
Case Studies
Lifelong Metabolic Center
OppGen partnered with Lifelong Metabolic Center, a weight loss clinic in Naperville, Illinois, to increase the clinic's initial patient lift in a highly competitive market. Using a combination of our paid search and paid social advertising (which included Facebook ads) programs resulted in an 80% lift in revenue, over 40 leads per month, and a 35% increase in total new patients per month for Lifelong Metabolic Center.
Spinal Aid
We've been running paid social campaigns for Spinal Aid, a peripheral neuropathy clinic, since 2018. In that time, OppGen generated over 400 total leads for Spinal Aid — with roughly 50% of them coming from our Facebook ad campaign. We expect to see even more leads as we continue to implement strategies to enhance the campaign's performance.
Contact OppGen Marketing for More Information
At OppGen, we're experts at running Facebook ads for doctors and helping increase clinic revenue and growth. We've worked with a wide variety of clinics that have seen more patients, an increase in revenue, and have gone on to add more services or open up new clinic locations as a result of our medical digital marketing program.
If you're interested in learning more about our medical digital marketing program, contact us today for more information, or fill out our free digital audit.