Grow Your Micropigmentation Business 
According to the American Hair Loss Association, nearly two-thirds of men will experience appreciable hair loss starting at the age of 35 and 40% of women make up the population of hair loss sufferers. Their hair may not be gone enough for wigs, and certain kinds of hair regrowth treatments show mixed success. So there's opportunity in investing to educate the market that micropigmentation exists and is a feasible option. The best way to reach these prospective clients is through an integrated digital lead generation program.
OppGen Marketing specializes in PPC and digital marketing for a wide variety of specialized medical practices nationwide, from med spas to weight loss clinics. We've worked with 100s of medical clinics and have led them to grow through our lead generation program.
Here's how we do it.
How Our Micropigmentation Lead Generation Program Works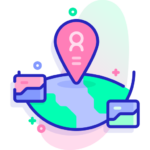 Targeting Leads with Paid Ads
Paid digital advertisements can help your audience find you. With targeting tools on social media platforms like Facebook, you can narrow down your audience to people who are more likely to have alopecia using demographic information, such as their age range, sex, and location, as well as psychographic information (i.e., if they are in any hair loss support groups on Facebook or follow hair growth product pages).
Paid search ads on Google and Bing are also an option, but as long as you have an idea of what clients seeking your service would try to search for, you can create ads that will only display when prospects use certain keywords. You can also narrow target your audience based on their location within a radius you select. Search ads are best for helping prospects who are already considering micropigmentation services and are simply looking for a place to go. If they're researching solutions for their hair loss, these ads may also be an effective option.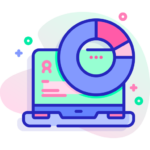 Direct Leads to Your Business
Instead of having to seek out leads yourself, you can now direct leads to your business. It's a much more effective and efficient marketing model. But to do this successfully, you'll need to make sure you're visible on the right platforms. For example, you'll want your website to rank on the first or second pages of Google search results for relevant searches. Relatively few people go to page 3 or beyond, so you'll want to be seen.
One way to do this is by setting up a Google My Business account and creating other relevant local listings such as Yelp, Yellow Pages, and Facebook Business, which is part of a larger search engine optimization (SEO) strategy. SEO focuses on targeting keywords that people may be searching that are relevant to your service, and making sure you rank high on the search results pages (SERPs).
Having a local strategy, starting with a Google My Business listing, is one part of SEO. Another part involves a website that loads quickly on both mobile and desktop devices. Slower sites that don't work well (or at all) on mobile devices are penalized for this and are pushed further down the SERPs. OppGen builds websites that are optimized for speed on all devices, which can help improve your search rankings. On top of that, we also offer a content writing service that has helped increase traffic to both our clients' websites and into their business.
Combine these strategies with paid search and social ads, and you'll be booking more appointments more often.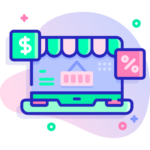 Add More to Your Micropigmentation Business
As you begin to book more leads and set up more micropigmentation sessions due to digital marketing, you might find yourself ready to add on more services or even open up a new business location. The sky's the limit with what you can do when you have a steady influx of clients. What you decide to do with your business's growth and success is up to you.
Make a Difference with OppGen's Micropigmentation Marketing Program
Micropigmentation creates an illusion of hair growth for clients struggling with hair loss. Similarly, OppGen can help you grow your business — but it's no illusion. The results are real. We can help your business grow by finding more leads who need your services. Contact us today for more information, or fill out our free digital audit.